"Back in February 2020, when the COVID-19 pandemic had only just reached the UK, I was lucky enough to bring my haul of 22 core sections to BOSCORF at the National Oceanography Centre, Southampton for analysis. These gravity cores were retrieved from regions of inshore western Scotland for my PhD project looking at the formation of pockmarks. As gas is produced through microbial decomposition of organic material it can build to a pressure that forces the gas to increase in buoyancy and force its way through weaknesses in the sediment until, sometimes, it can violently erupt producing a crater-like depression on the seafloor known as a pockmark. They are important as they represent a pathway for this stored carbon to re-enter the marine carbon cycle in the form of carbon dioxide and most commonly methane. My interest lies in their morphology and if this can be used as a proxy for pockmark activity history, from formation to development.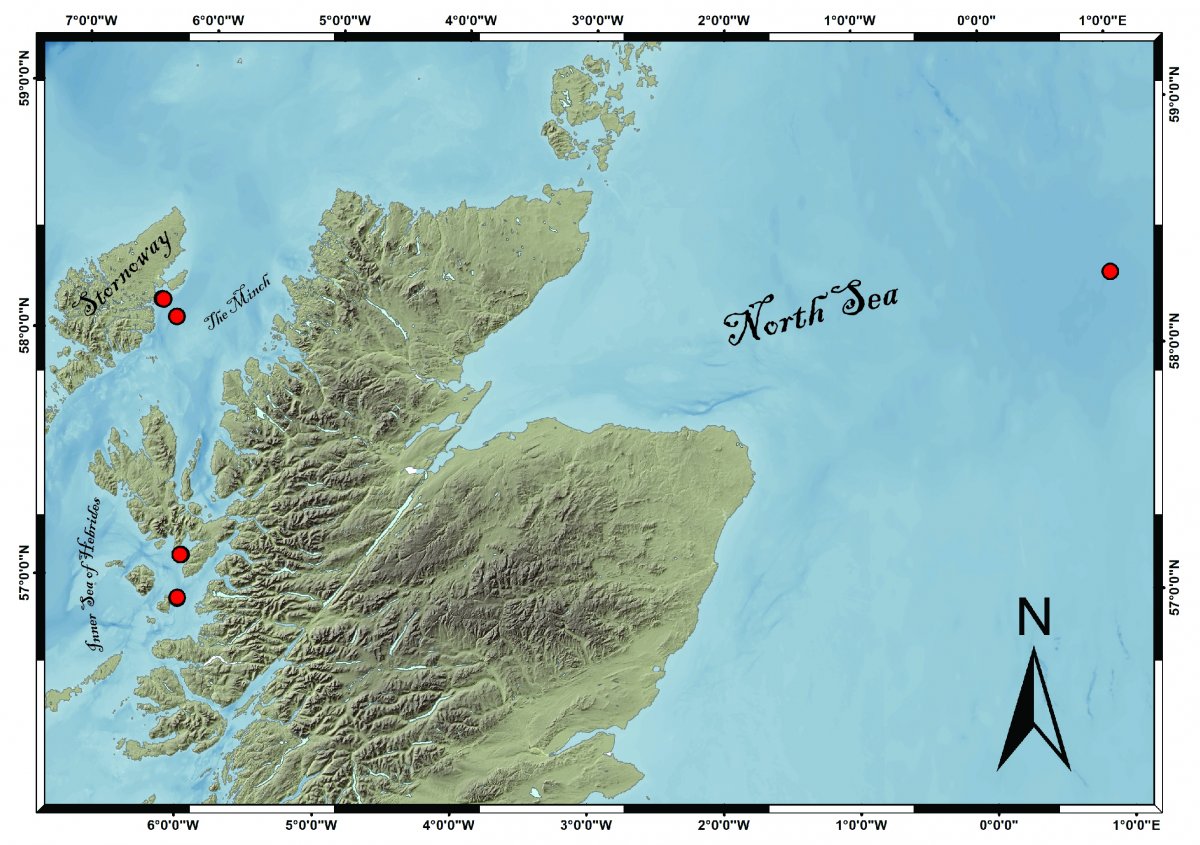 Much of my work has been focused on understanding the geospatial nature of pockmark distribution and morphology, but I was lucky enough to be a part of the 2019 Marine Scotland blue carbon cruise. It was during this cruise that we targeted pockmarks in Stornoway, the Inner Sea of Hebrides and the North Sea. Gravity cores were taken outside and within pockmarks. Using this methodology we have the material to compare the sediment stratigraphy of the pockmark with a control core, that is a core that has not experienced the removal of sediment by gas-escape and yet is located within the area of gas rich sediment.
Before analysing these cores, we discussed with the team at BOSCORF on how to make the most out of my five days at the facility. The cores were first passed through the MSCL-S, in order to assess their physical properties, they were then split before obtaining high resolution imagining using the MSCL-CIS. The split cores were scanned using the MSCL-XYZ, to gain higher resolution magnetic susceptibility readings. Eight core sections were also analysed using the high resolution ITRAX-XRF, to get the elemental composition of the sediment. During this whole process, the cores were sampled and any features of interest, such as shells or large organic fragments, were recorded. From this myriad of datasets I aim to investigate the elemental stratigraphy and which elements will show a relationship with organic carbon and grain size. I also aim to explore the physical stratigraphy of the core, hoping to show that a change in grain size can indicate periods of active gas-venting.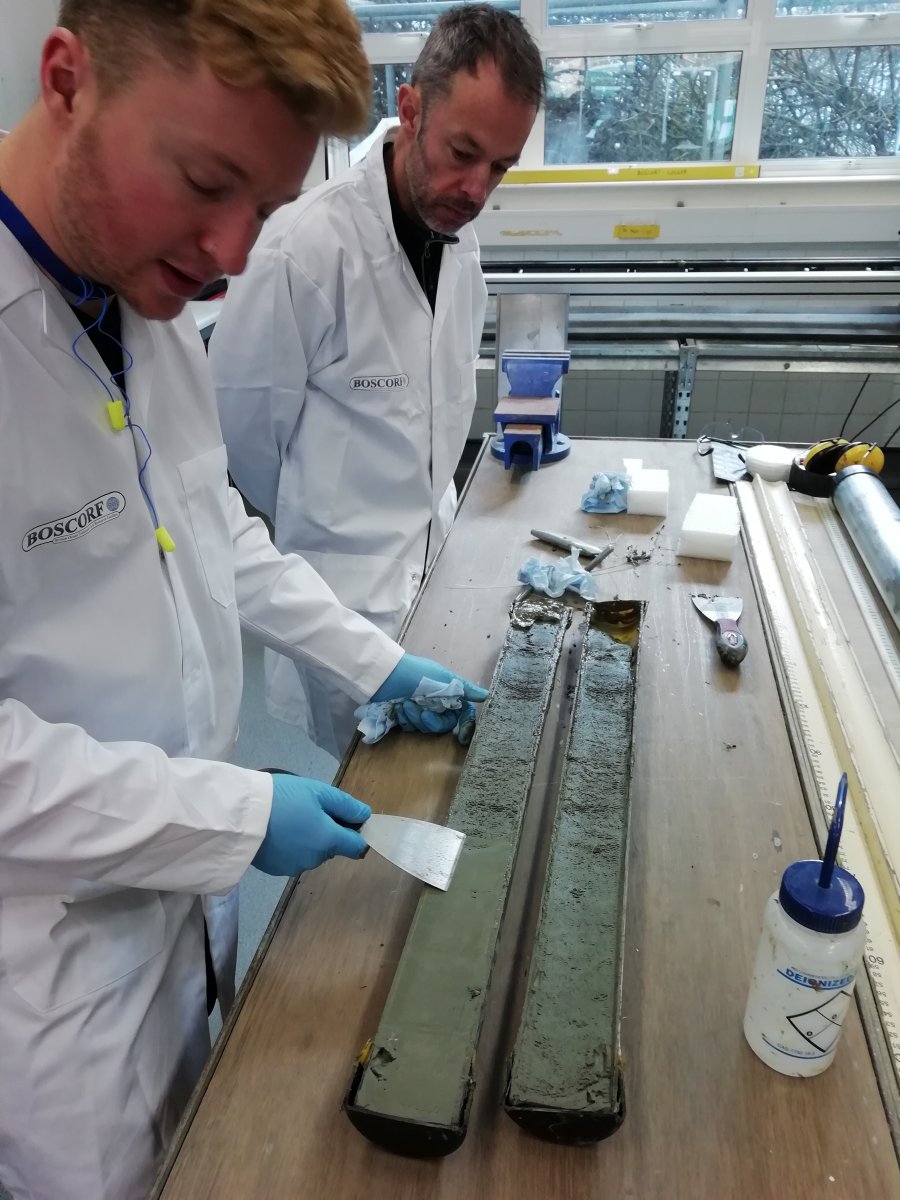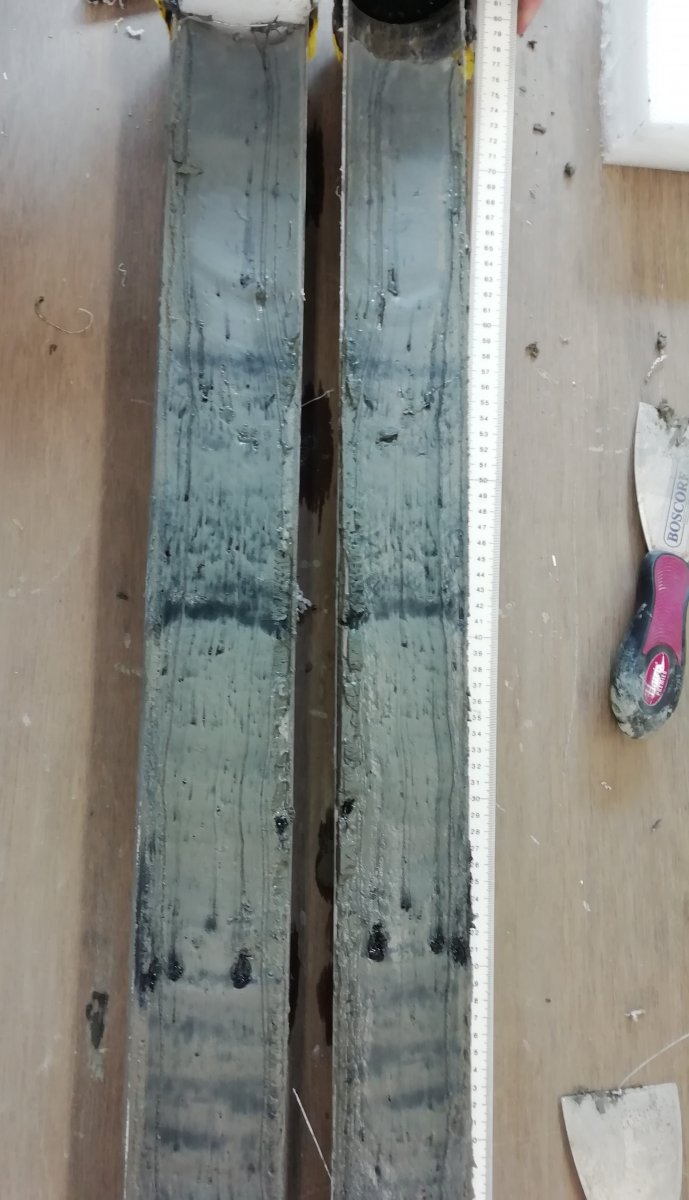 My thanks go out to the BOSCORF team for the amazing help and facilitation of all of this analysis in a friendly and fun atmosphere which was well worth the 888 mile round trip. I hope to stay in contact and have their continued support that was offered to us as we left the facility. I look forward to keeping you updated with my findings."
Supervisors:      Tom Bradwell, University of Stirling
                        John Howe, SAMS
                        John Baxter, SNH/ Scottish Blue Carbon Forum
BOSCORF is always keen to assist PhD students and early career researchers undertake essential data gathering on their sediment cores. Please get in touch if you would like to use our services: boscorf@noc.ac.uk