On Thursday 15th August BOSCORF's Data Management Assistant, Miros Charidemou, participated in the annual National Oceanography Centre, Southampton Triathlon, held at Calshot Beach. The event included a 500m open water swim, a 16km cycle and a 4.6km run.
Miros participated in the relay team event alongside University of Southampton PhD students Emma Watts and Matthew Nichols. The team delivered an excellent performance, finishing first overall in the relay team event, and achieving some of the fastest times of the day in the individual stages of the race.
Following the race, the participants, volunteers, organisers and spectators were treated to tasty BBQ at the beach, made all the better by the sunny weather and good company.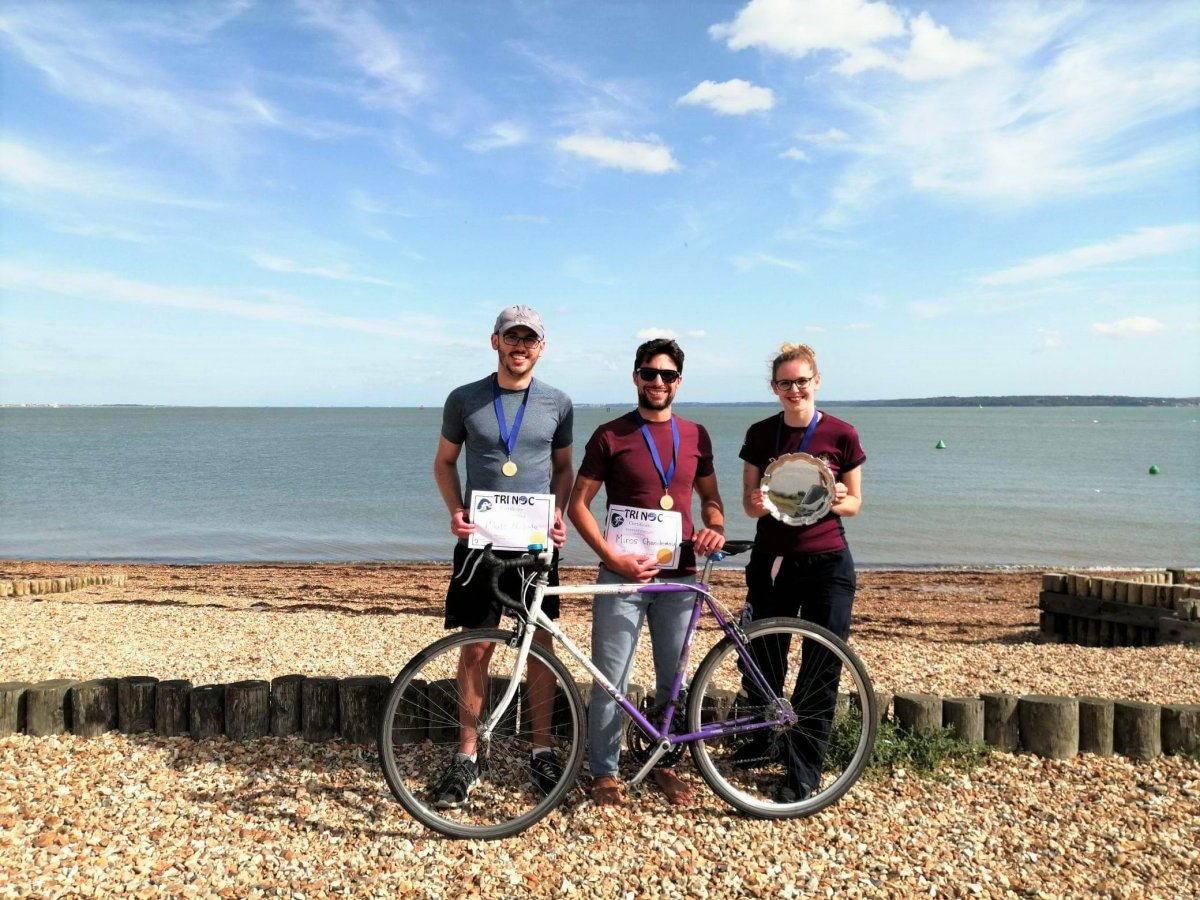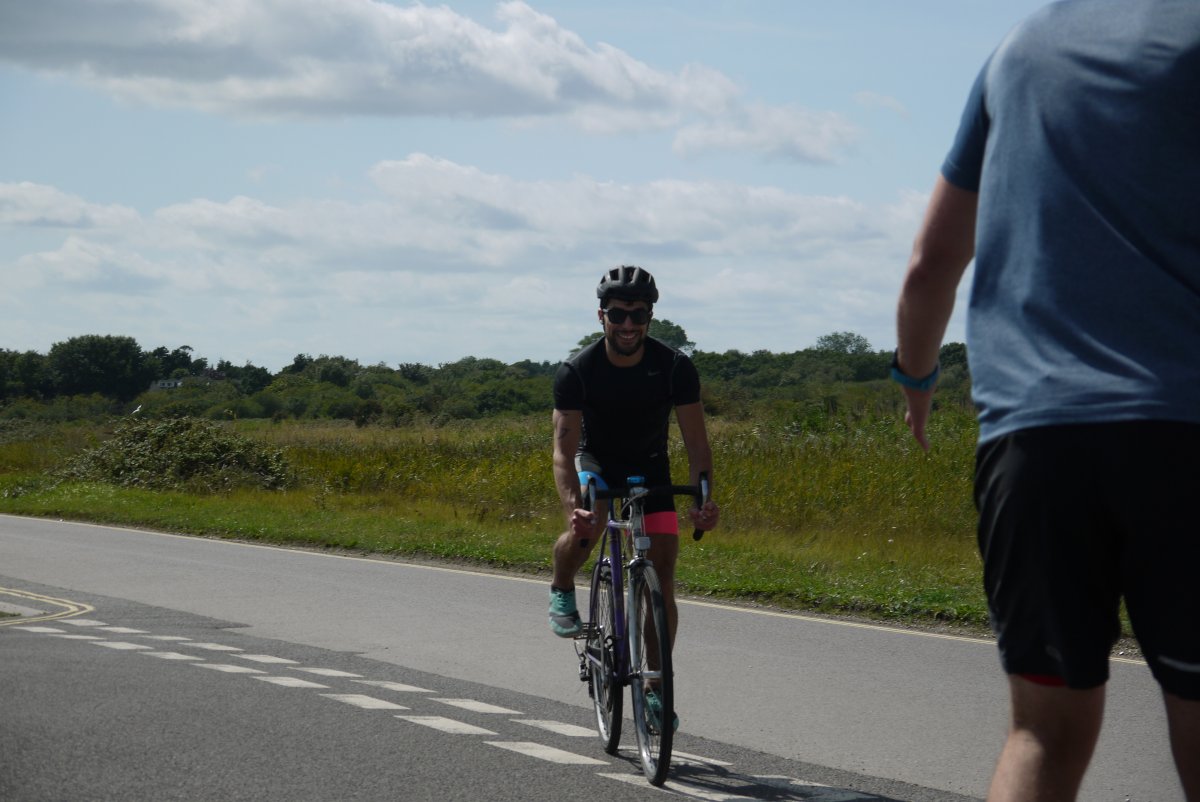 Photos courtesy of Matt Clark.