The Instrument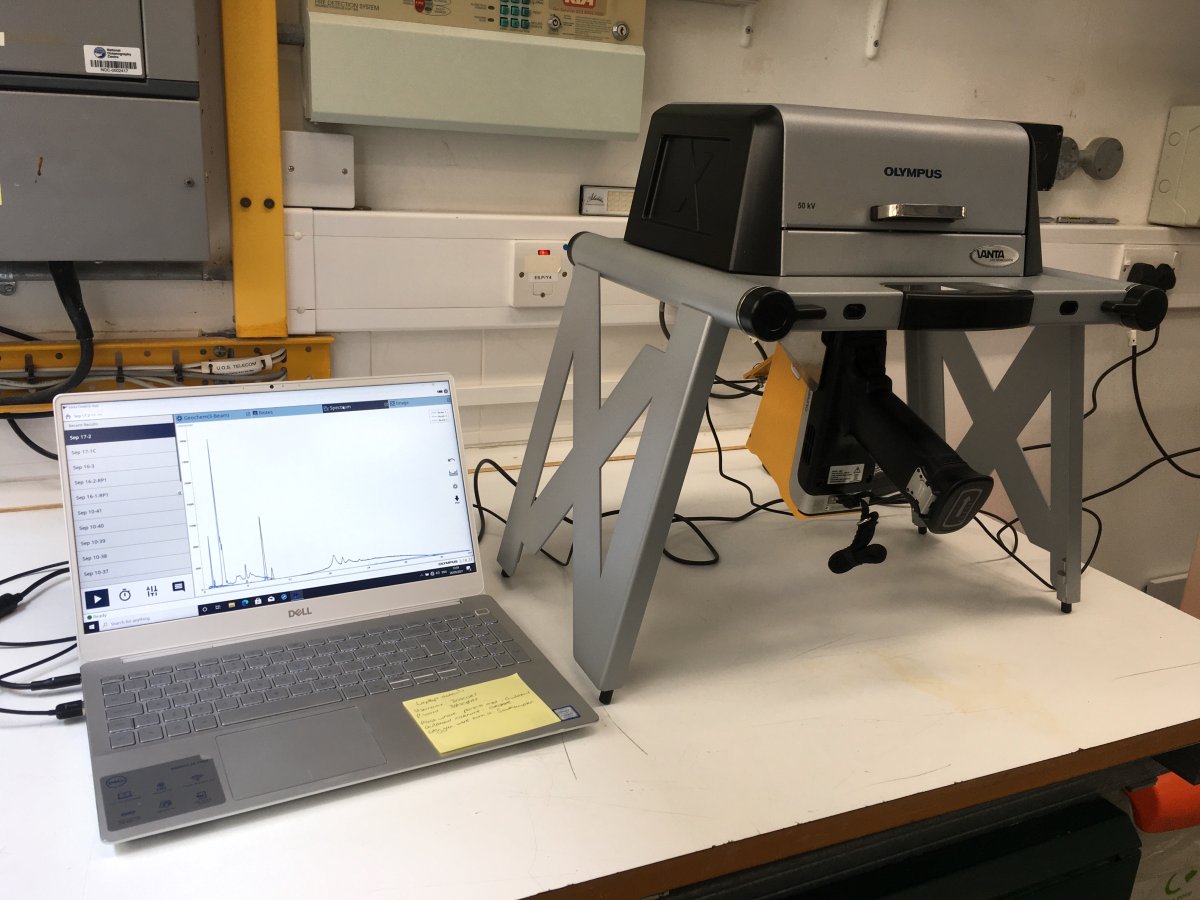 This Olympus Vanta portable X-Ray Fluorescence (XRF) scanner can be operated in three modes:
mounted onto the MSCL-XYZ
mounted on a workstation/test chamber (see picture above), or
in handheld mode.
Mounted to the MSCL-XYZ is the ideal set-up for core samples, whereas the workstation mode is suitable for discrete samples. Lastly, the handheld mode is only recommended for direct measurements on rock outcrops and/or discrete samples that are too large to fit in the workstation.
Major benefits of analysing samples by portable XRF scanning:
Quick – measurement time is about 30 seconds per voltage
Adjustable – depending on the elements of interest, measurement settings can be adjusted
Versatile – can be used on core and discrete samples, as well as on rock outcrops
For samples that are less suitable to analyse using our XRF scanner, this portable XRF scanner may provide a solution.
Samples and Methods
The portable XRF scanner is primarily designed for discrete sample measurements. However, mounted to the MSCL-XYZ, the portable XRF scanner can be used as an automated scanning device.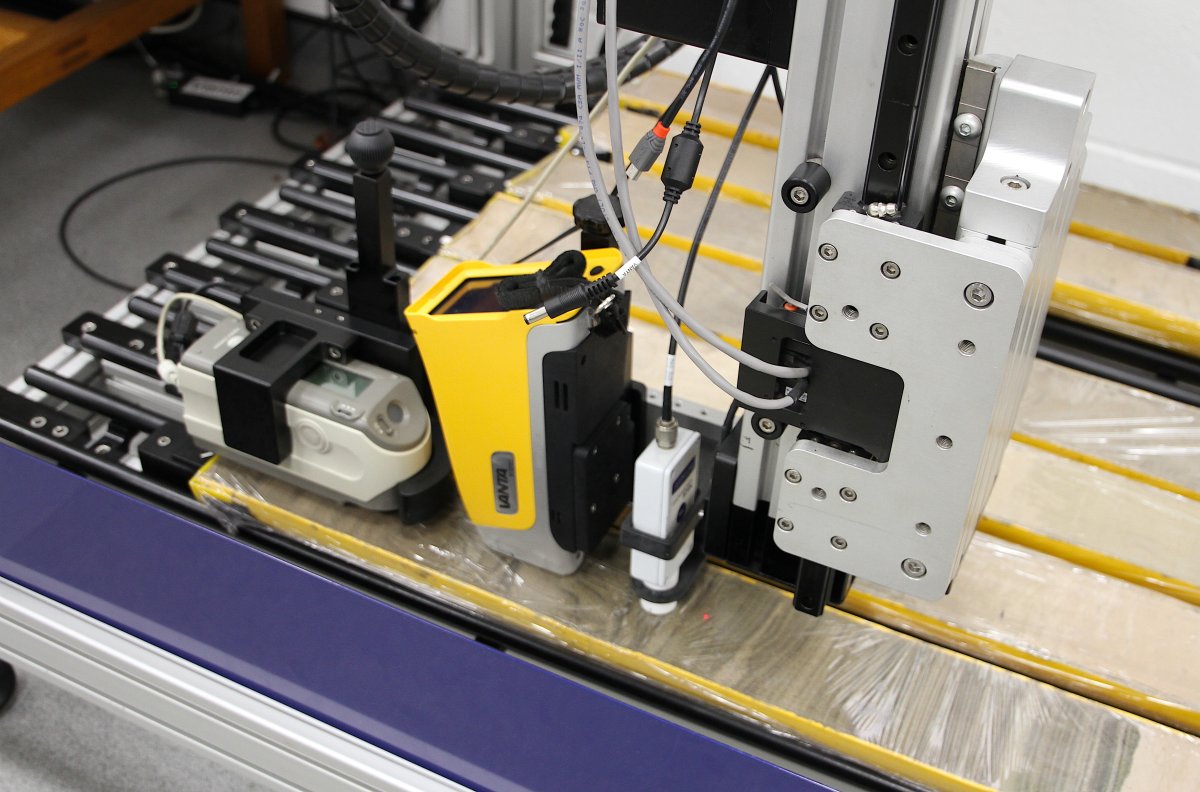 Samples successfully analysed by the portable XRF scanner:
Discrete rock, sediment, and fossil samples
Sediment cores
Rock outcrops
Sample preparation
No specific preparation is needed in principle. However, a flat surface yields the most reproducible readings.
Measurement procedure
Depending on the mode in which the portable XRF scanner is operated (i.e., mounted to the MSCL-XYZ, with the workstation, or in handheld mode) the scanner is operated in a manual or automated mode.
Data and Applications
Elemental concentrations are output in counts per second (cps) and/or parts per million (ppm). Depending on sample preparation, it is important to realise the for most applications these measurements are semi-quantitative (not corrected for grain size, water content of sample, etc.).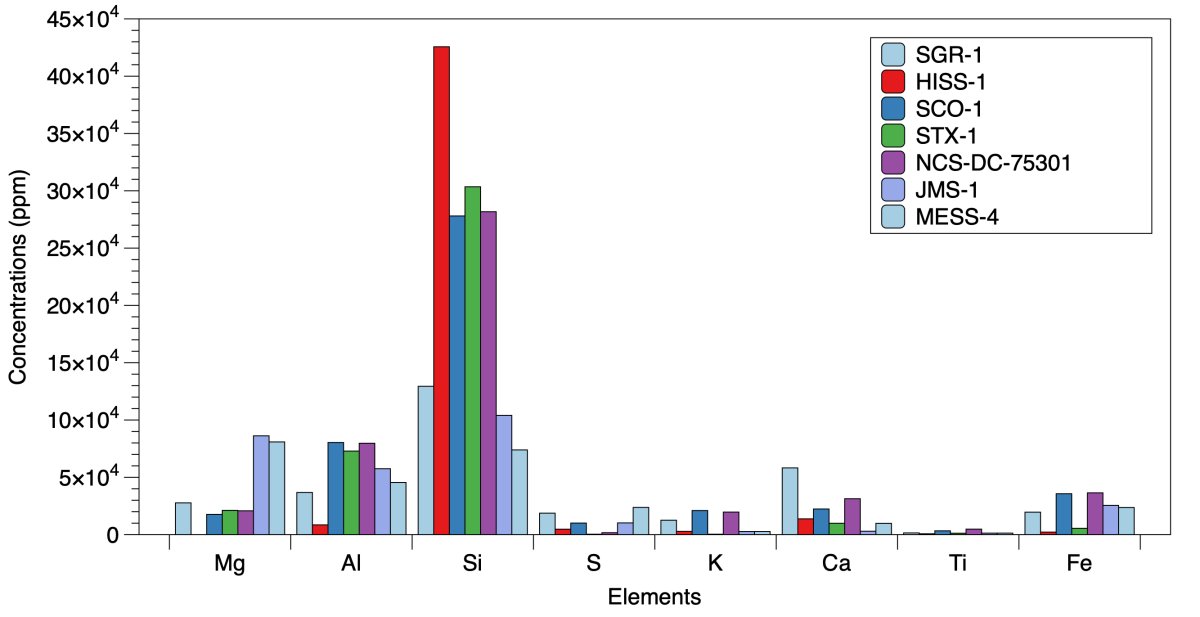 Scientific Applications
Portable XRF-scanning allows for the following scientific applications:
Rapid assessment of sediment make up
Lithological and sedimentological descriptions
Investigations into pollutants, heavy metals, rare Earth elements
Palaeoclimatic, -oceanographic, and -environmental research
Cyclostratigraphy and astrochronology