Advanced techniques in sediment core logging and data visualisation
A Two-Day training Course: Advanced techniques in sediment core analysis and core data visualisation at BOSCORF, National Oceanography Centre, Southampton
Date: 15th - 16th May, 2019 – Applications are now closed, appplicants will be notified on the 26th March
Deadline for Applications 14/03/2019
Note: Two course dates are being offered due to high demand, please express a preference or tick both if you are available for either course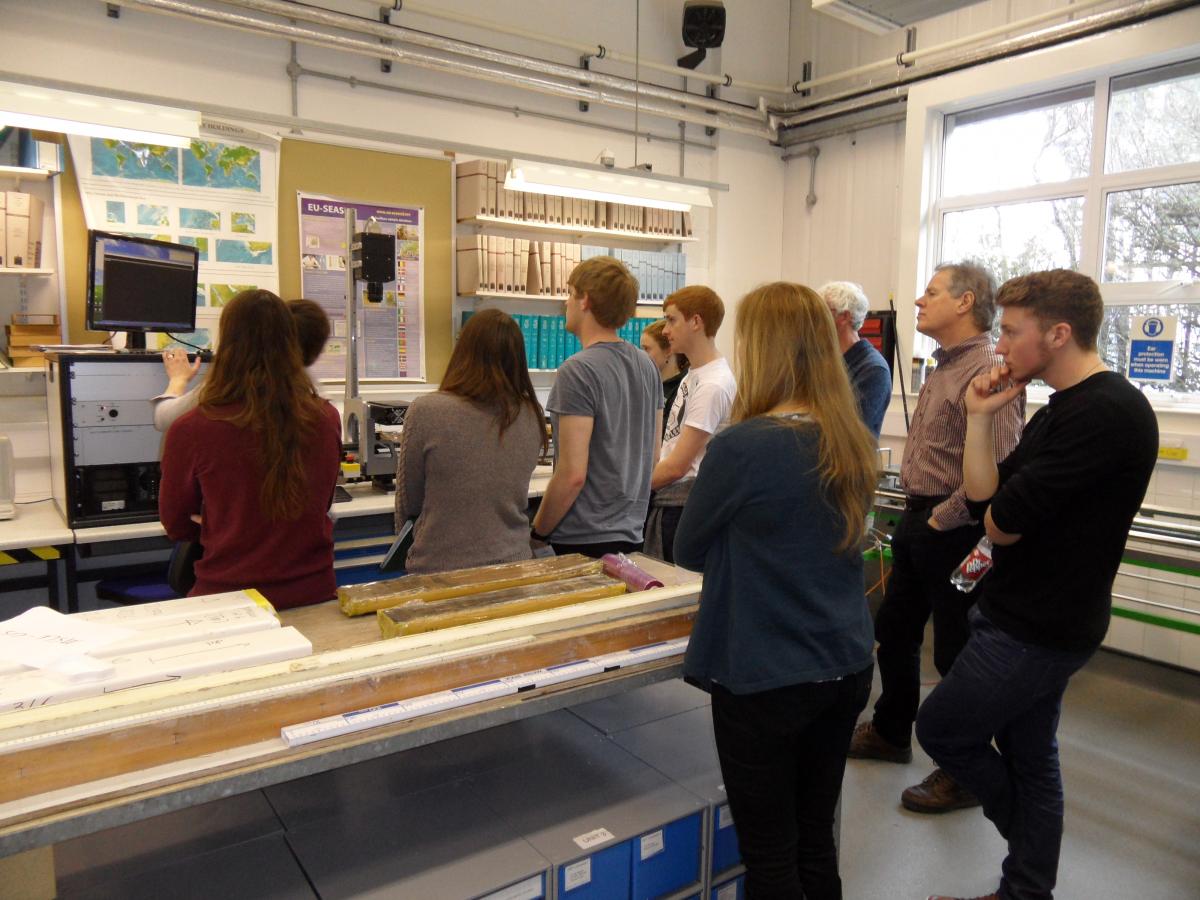 BOSCORF is pleased to announce it is proposing to deliver the specialist 'Advanced techniques in sediment core logging and data visualisation' course.  This intense training session is aimed at Ph.D. students and early stage researchers working on cored terrestrial, lacustrine and marine sediments in the environmental sciences. This course ran for the first time in March 2015 with 18 participants, and focused on delivering a hands on approach to non-destructive sediment core analysis. This year we are pleased to welcome invited speakers from the University of Southampton and the University of Cambridge to provide an expert overview of micro-XRF techniques.
The course will focus on state-of-the-art non-destructive core logging and interpretation of the data obtained.  Students will become familiar with the main types of core logging instruments currently in use
their principles of operation
the types of data produced
validation of core logger data though identification and elimination of data artefacts
software solutions available for integration and analysis of large diverse and disparate datasets produced by loggers and conventional core logging
scientific applications of core logger data
internationally accepted data protocols, cataloguing and means of promoting data accessibility
Practical exercises will reinforce and test understanding of the principles and applications covered by the course. This year students will be given training in a new software package to aid in the presentation and interpretation of data from the core scanners (iPoint).
Space is limited to 15 participants if the course is oversubscribed, participants will be chosen according to their specific training need.
Provisional Course Fees
| | |
| --- | --- |
| UK PhD student | £165 |
| UK ECR | £195 |
| International PhD Student | £230 |
| International ECR | £270 |
| Industry/Researcher | £350 |
A course programme will be finalized and published shortly. If you are interested in participating in the course, places will be released once the date has been finalized, please do not hesitate to contact us with questions: boscorf@noc.ac.uk.