The Instrument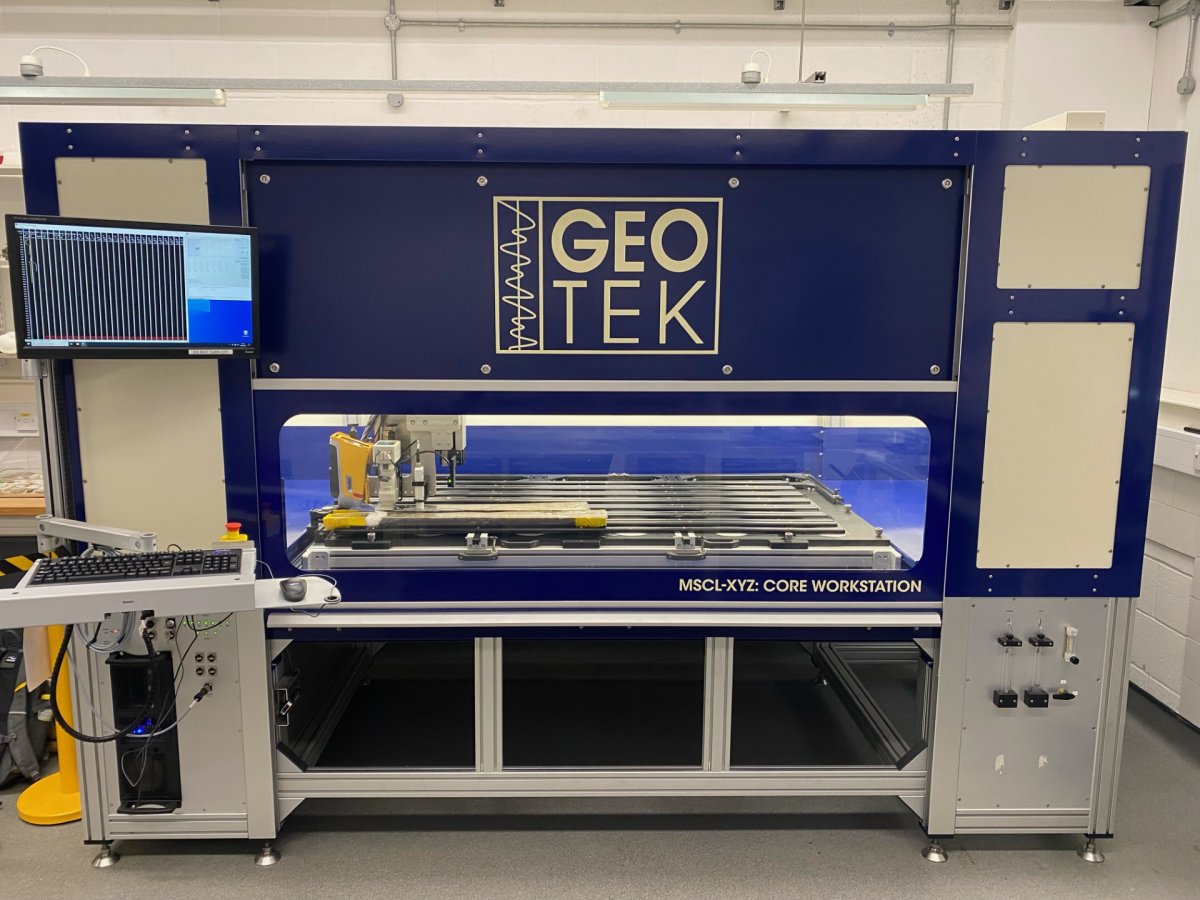 The Geotek MSCL-XYZ is standard fitted with a Bartington magnetic susceptibility point sensor and a Konica Minolta spectrophotometer. If quick analysis of natural gamma radiation or element composition is needed, the MSCL-XYZ can be fitted with a natural gamma spectrometer and/or a portable XRF scanner.
Major benefits of analysing samples by the MSCL-XYZ:
Rapid core logging – multiple split core sections can be analysed at once
Characterizes physical properties of sediment – magnetic susceptibility data and greyscale reflectance
High resolution – core sections can be described down to 0.5 cm resolution
Elemental data – a portable XRF meter can be fitted
Radioactivity estimates – a natural gamma spectrometer can be fitted
The rapidity of the MSCL-XYZ has allowed physical properties to become a routine measurement on core samples post-expedition. These properties provide a first-order stratigraphic description on which subsequent studies can be designed.
Samples and Methods
The MSCL-XYZ is primarily designed for analysing large quantities of core samples in a timely manner. Up to seven 1.5 m-long core section can be loaded and analysed automatically.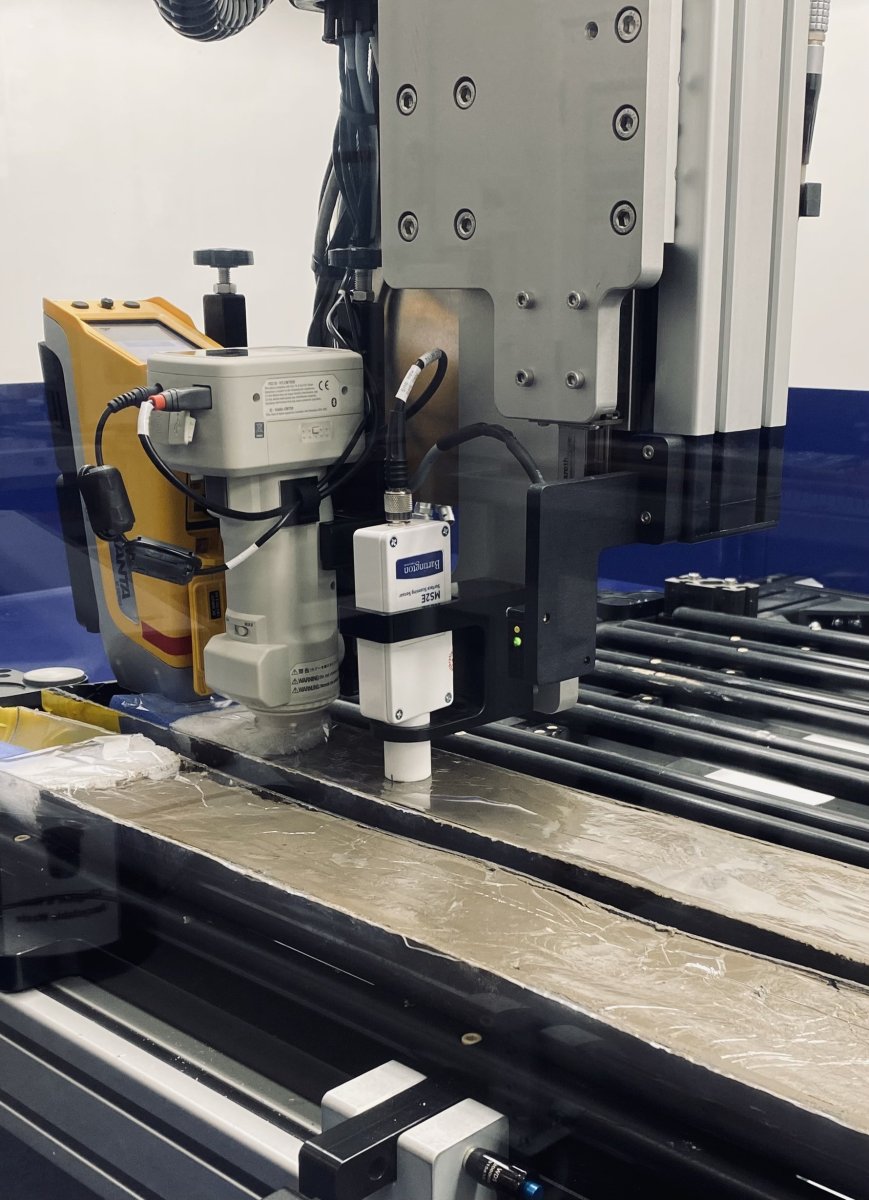 Samples successfully run on the MSCL-XYZ:
Marine sediment cores
Rock samples, provided they are rotary cored and cut
Sediment cores recovered from lakes
Cores with peat and soil samples
Sample preparation
Please note, the MSCL-XYZ is set up for split core samples only. Whole-round core samples can better be analysed on the MSCL-S, or need to be split prior to analysis on the MSCL-XYZ
Measurement procedure
After cores are split and a smooth sample surface is obtained, up to seven sections can be loaded and analysed at once. In-house software allows for direct alignment between results obtained on the MSCL-XYZ, the MSCL-CIS, and the MSCL-S.
Data and Applications
The MSCL-XYZ in its standard set-up yields magnetic susceptibility, greyscale reflectance, and CIELAB colour (L*, a*, b*) data. When fitted with the natural gamma spectrometer or portable XRF meter, additional information about radioactivity and elemental make-up can be obtained.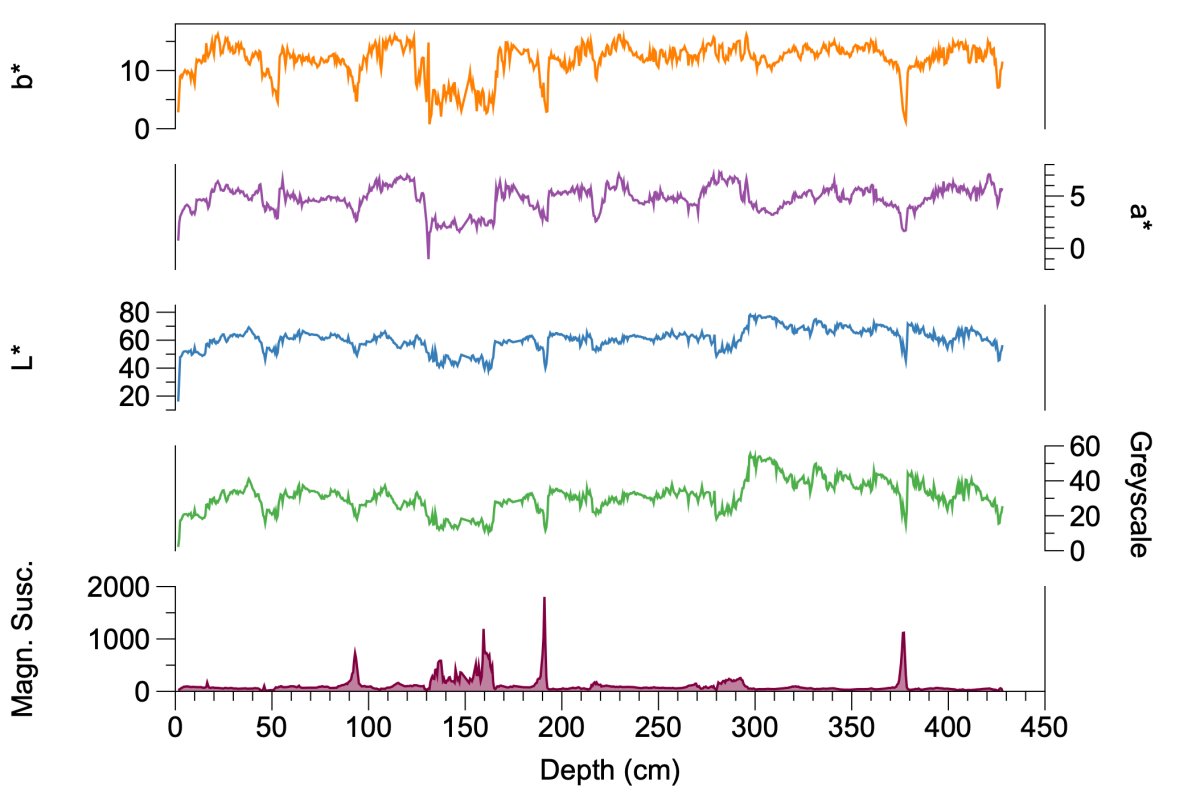 Scientific Applications
The MSCL-XYZ provides for several standard applications in the marine sciences community:
Description of the physical properties of sediment cores
Indication of terrigenous materials in core
Identification of climate cycles and events
Turbidite detection
Stratigraphic correlation between sediment cores
Determination of radioactive minerals (when fitted with natural gamma spectrometer)
Elemental analysis (when fitted with portable XRF)