The Instrument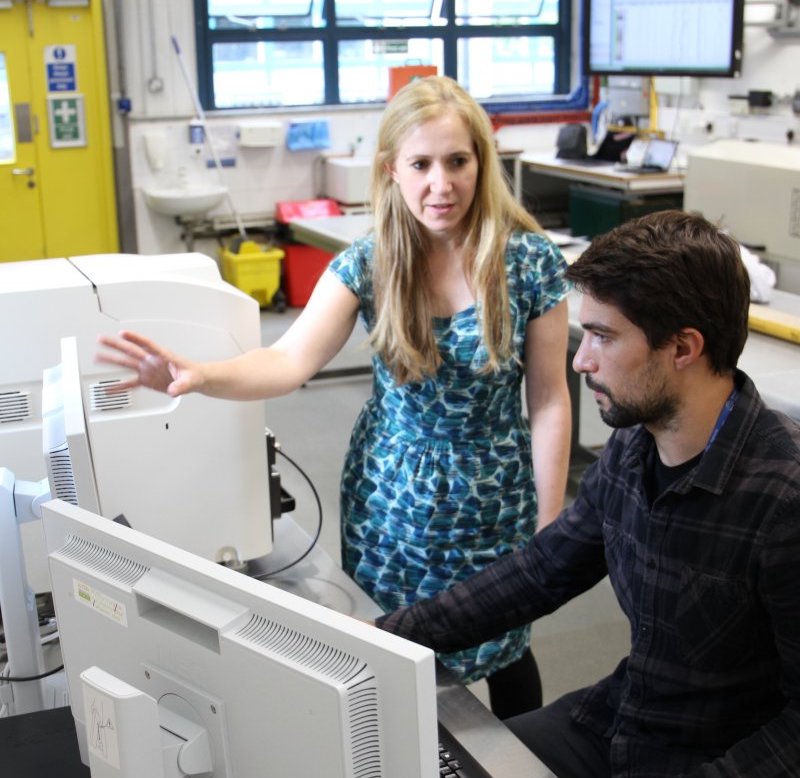 BOSCORF's Hitachi TM4000Plus Mk II Tabletop Scanning Electron Microscope (SEM) can take images of a broad range of samples. Elemental composition of a sample can be assessed using energy-dispersive X-ray spectroscopy (EDS) across a transect of the sample.
Major benefits of analysing samples by SEM and EDS:
User friendly – the computer software makes this machine easy to operate
Quick – ultra high-resolution imaging can be done relatively quickly
Advanced – elemental composition can be quickly assessed
Magnification – a broad range of photographic (10× - 100,000×) magnifications
Software – grains & particles module for analysing surface textures, and 3D mapping software
The combination of both SEM and EDS techniques in one instrument make the Hitachi TM4000Plus Mk II well suited for many Earth and Environmental Science applications.
Samples and Methods
SEM is suitable for a wide variety of samples, if they are small enough to fit onto the stub/can be mounted in the vacuum chamber.

Samples successfully run on the SEM:
Sediment samples
Thin sections of fossils or rock samples
Microfossil specimen (e.g., nannofossil smear slides, foraminifera)
Please note: the SEM takes samples up to 80mm in diameter, 50mm in depth.
Sample preparation
Thin section may need to be prepared for rock and fossil samples, and smear slides for imaging of nannofossils in a sediment sample. Individual microfossils may need to be mounted prior to imaging. The coating of samples is not needed.
Measurement procedure
After a sample is loaded in the vacuum chamber, an image can be taken.
Data and Applications
In addition to the black-and-white SEM images, elemental composition of a sample surface can be assessed across transects of the sample via EDS.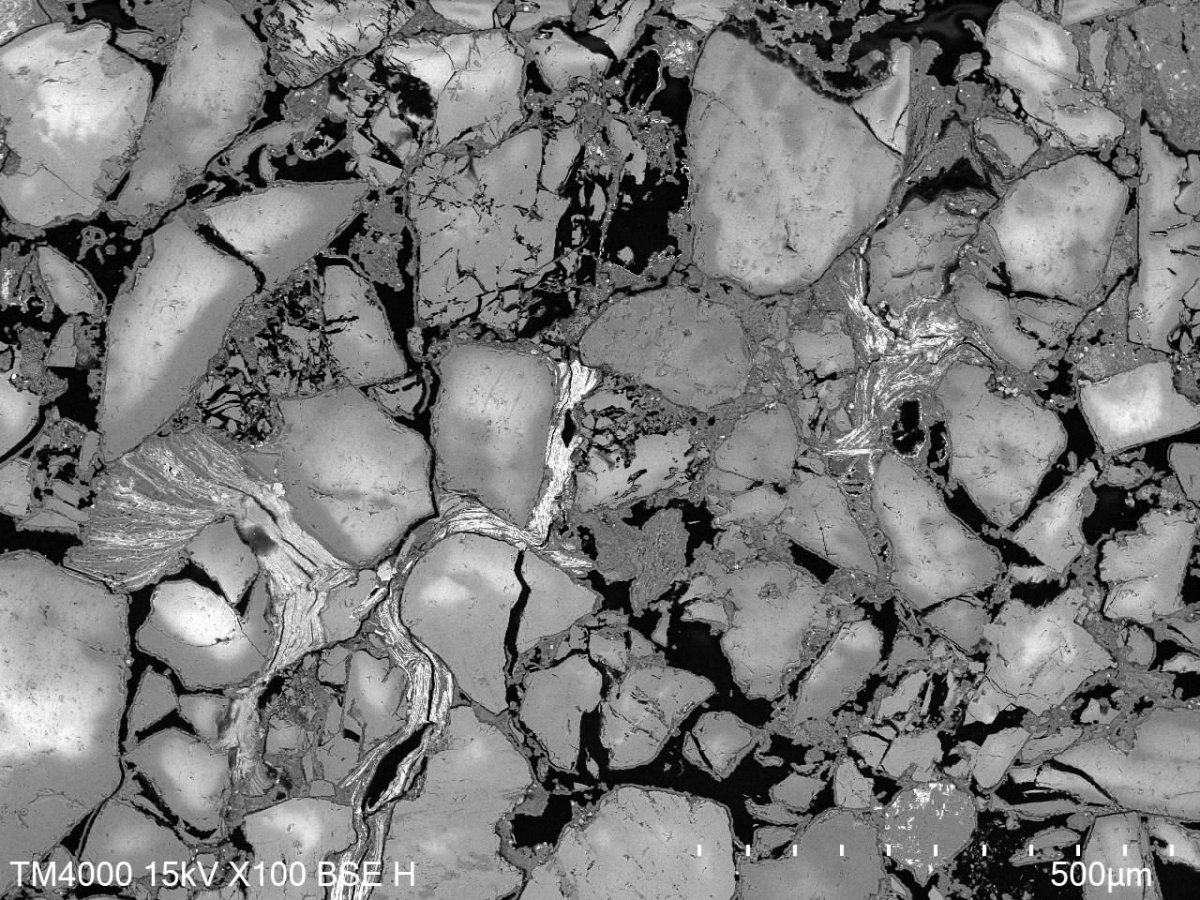 Scientific Applications
SEM and EDS allow for many advanced scientific applications:
Analysis of microstructures in rock samples
Assess sediment make up
Qualitative and quantitative microfossil analysis
Mineralogy