This week our new Scanning Electron Microscope (SEM) was installed. This machine replaces an older model that had limited capabilities. Our new Hitachi TM4000 SEM, in contrast, can magnify samples 100,000 times, does 3D mapping of surfaces, has an option for cathodoluminescence imaging, and energy-dispersive X-ray spectroscopy. In short: a very fancy microscope that BOSCORF makes available to the scientific community.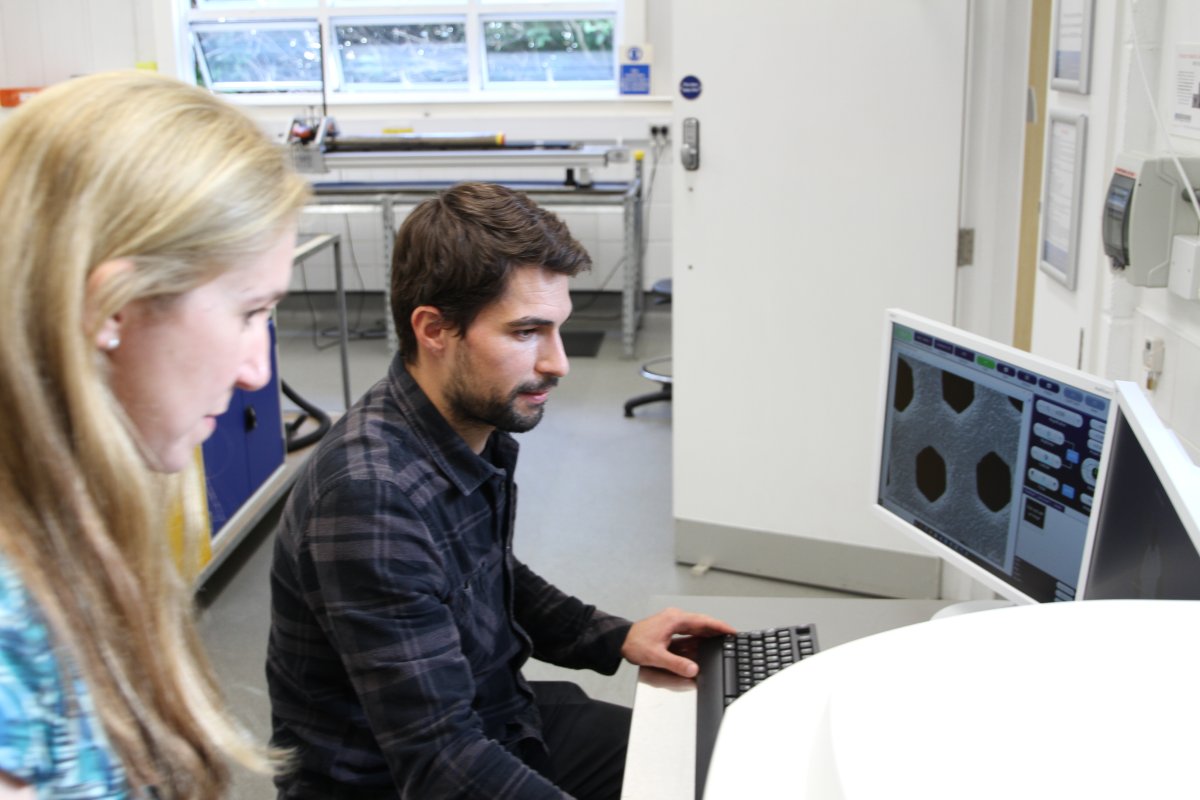 About the installation of the new SEM, curator of BOSCORF Dr Suzie Maclachlan says: "this new SEM is at the forefront of microscopy and offers so many opportunities for research within the geosciences". She adds: "Our new SEM allows for the imaging of minerals, microfossils, and sediment grains, as well as the probing of their elemental makeup".
BOSCORF is thus very proud to add this instrument to our research facility and to be able to offer its use and applications to scientists that can come and visit us. If you would like to make use of the new SEM, please contact us at boscorf@noc.ac.uk and we can book you in.